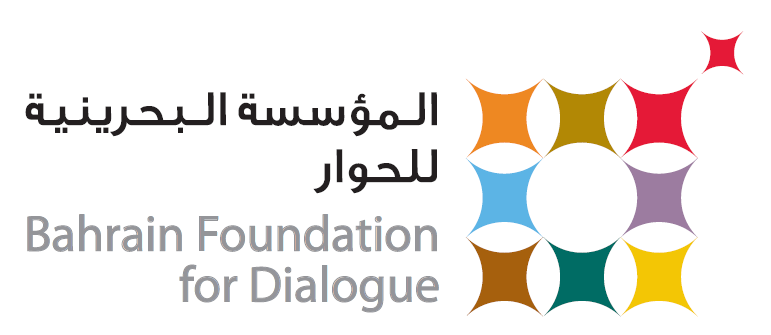 Celebrating its fourth anniversary, Bahrain Foundation for Reconciliation and Civil Discourse (BFRCD) announced its new identity, renamed as the Bahrain Foundation for Dialogue.
And in this occasion, the Chairman of the Board of Trustees of the Bahrain Foundation for Dialogue Mr. Suhail Ghazi Algosaibi expressed his delight and pride in the achievements of the foundation in the past years, assuring that it was able to pave itself a path that crosses all villages and towns of Bahrain, spreading the values in which they believe, and defending the community's need to send out love and reassure cooperation and coexistence.
Algosaibi explained that the new identity was brought forth by the Board of Trustees' desire to abbreviate the previous name into an easier-to-remember form, and expand the work scope in the foundation to cover different areas of dialogues; based on the belief that dialogue is the most successful strategic option for building healthy and well-developed societies, and to advance the wheel of cultivation and stability.
He then pointed out that the declaration of the new name comes in conjunction with the Holy month of Ramadan, and the values and delicate sentiments it is carried with, and the positive effects it implies through social communication, visits and gatherings, which spread around the country.
Algosaibi also mentioned that Bahrain Foundation for Dialogue commences its Ramadan gatherings on Wednesday evening of every week, in the house of the deceased Dr. Ghazi bin Abdulrahman Algosaibi in Hamala, welcoming and embracing all the guests. He seizes this opportunity to raise his utmost congratulations to their Highnesses the King, Prime Minister and Crown Prince, and to all of the people in Bahrain, on the occasion of Holy month of Ramadan, wishing it avails more harmony and closeness between the various components of the Bahraini society.
Algosaibi finally reported that the foundation is currently finalizing its program for the upcoming stage, adding that the foundation will organize a ceremony later this year to launch the new identity officially, and to present a report of the foundation's achievements in the past four years, in addition to announcing its plan for 2017.