Nuha Karmustaji has a Bachelors of Marketing from the Business College at Bahrain University, 2005 and has worked for IBRAMS Center for Training and Conferences since 2016. She is a certified trainer with the Global Academy for Training & Development (GATD) in the United Kingdom, as well as a practitioner coach at Manchester Academy for Training & Development (MATD) since 2016.
Nuha has experience in facilitating workshops dealing with a variety of key issues such as peace, children and environment in cooperation with the Ministry of Housing and Municipalities, the Ministry of Environment and the Ministry of Health in Bahrain since 1996. She is a member of Board of Directors of the Bahae'i Social Society since 2005, a member of Research Committee at Bahrain Society for Training and Human Development since September 2016, and was a member of Board of Directors and Head of Media Committee at the Society of Business Administration College from 2001 to 2005.
During March and May 2017, she completed the TOT training workshops on dialogue design, dialogue facilitation and non-adversarial advocacy under the Bahrain Common Ground Institute (BCGI), and subsequently led cascade trainings for Bahraini civil society members, and coached dialogue initiatives developed and implemented by Bahraini civil society members.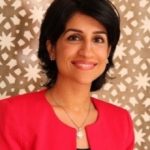 Area of Expertise
Training techniques
Dialogue design
Dialogue facilitation
Countries of experience
o  Bahrain
Languages
o  Arabic
o  English